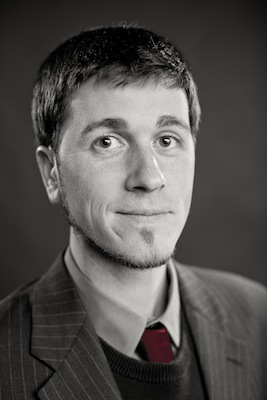 Jonathan Beever is the Assistant Professor of Ethics and Digital Culture in the Department of Philosophy and the Texts & Technology Program at the University of Central Florida. Beever completed postdoctoral appointments at both The Rock Ethics Institute at Penn State University and the Weldon School of Biomedical Engineering at Purdue University. He received his Ph.D. from the Department of Philosophy at Purdue University in December 2012. His work as a whole seeks to articulate an ecological approach to ethical value in the natural world. He is the co-founder of the Purdue Lectures in Ethics, Policy, and Science, an ongoing seminar series in bioethics at Purdue University (www.purdue.edu/bioethics) and the Research Ethics Lecture Series at Penn State University(http://rockethics.psu.edu/events/event-collections/research-ethics-series).
His research focuses on issues in applied ethics including environmental bioethics, animal ethics, and issues in ethics and science. Beever has published on a wide range of interrelated topics including ethics and biotechnologies, ethics education and pedagogy, biosemiotics, environmental ethics, and postmodern environmental politics. One of his books, Perspectives in Bioethics, Science, and Public Policy (2013), co-edited with Nicolae Morar and published by Purdue University Press, expands the work of the Lectures for use in the classroom and wide readership. Beever held fellowships with the Kaufmann Foundation in entrepreneurship, the Aldo Leopold Foundation in conservation ethics, and the Global Sustainable Soundscape Network in the ethics of soundscape ecology, among others.
He was a member of a team from Purdue who wrote and was awarded one of the NSF's 2012-2015 competitive multi-year grants within their Ethics Education for Science and Engineering program. That project partnered me with engineers, engineering educators, and communication faculty to develop a unique approach to ethical decision-making in engineering integrated into an engaging online learning environment.
In his current position, Beever continues ongoing work and is developing new relationships around issues in ethics, science, and the environment ranging from University-level ethics across the curriculum programs to soundscape ecology research teams.
Beever seeks to understand and impact the ways in which we all relate to and value the rest of the natural world.